PIPezi is focused on making it easy for businesses to get involved with cryptocurrency by offering them the best range of products and services in the industry.
We provide direct support, training and consultation.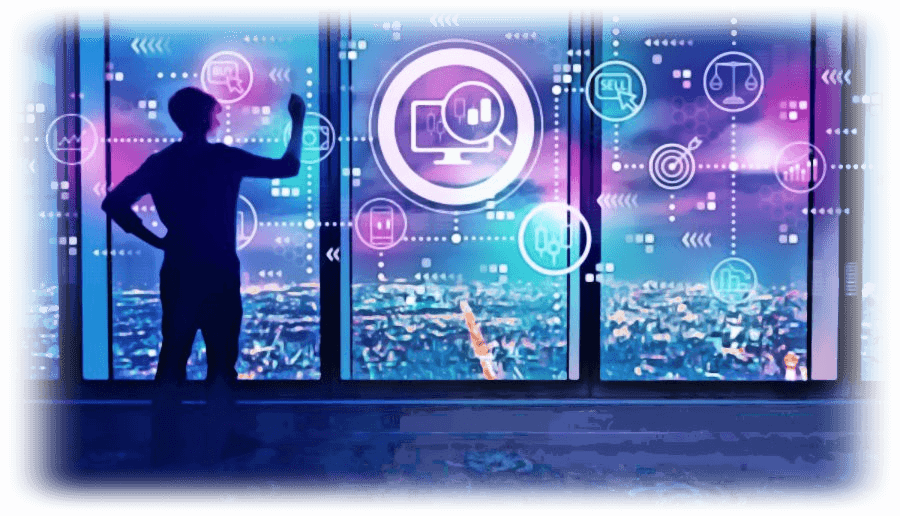 We aim to deliver solutions from global leading partners in the areas of payment facilitation, loyalty programs, decentralised finance, tokenisation, NFT creations, Metaverse intiatives, and other blockchain applications.
PIPezi is really all about helping to FUTURE-PROOF businesses. 
Our goal is to become the No 1 Exchange that Businesses Trust.
To create the largest community-based exchange initiative focused on providing easy access to popular cryptocurrencies and income-generating digital assets tokens backed by real-world or metaverse world property assets.   
To help future-proof individuals and SMEs (Small Medium Enterprises) by educating them to be well positioned to trade and invest in tokenisation of real-world and metaverse assets, to create opportunities to earn income from the Metaverse, to create, list and trade NFTs, to be able to accept payments in cryptocurrency easily, and to use Defi (Decentralised Finance) to generate income.
Aaron is the CEO, Director and Co-Founder of the Piptle Group including the PIPezi exchange. Aaron is a Digital Economy Entrepreneur and was involved in conceptualising and launching a number of blockchain businesses including a blockchain enabled crypto exchange trading metals. 
He has also consulted for property based fractional start-ups, for EqiBank, for PureGold, NaturesCoin and assisted Blockchain Collective during inception stage of the first Australian approved blockchain diplomas. 
With 20 years of working internationally in consulting roles with listed public companies in Asia, Aaron is well regarded for his strategic thinking and implementation.  Aaron is determined to see businesses futureproof themselves for accepting cryptocurrency and understanding how to use NFTs and participate in the future of Metaverses.
With a 20-year background in IT, Johannes started his blockchain journey in 2014 as a smart contract developer. He has been involved in trading equities, futures, and foreign exchange for the last two decades. Having studied Blockchain Strategy and Cryptofinance at RMIT, he has an in-depth practical and theoretical understanding of this new emerging technology.
Rita has 20 years of sales and marketing experience. Her speciality is monetisation of
projects. She was involved in setting up a European based digital currency exchange, from
shortlisting developers to beta testing, it now services over 30,000 clients. She has chaired a
council of over 200 global leaders in 176 countries. Rita's networking connections helped
raise over 7 million for various global projects. Rita is a strategic business planner and
consultant, a public speaker, travelling globally to teach and educate communities about
Business, Blockchain and Cryptocurrency.
Born in Brisbane, Lachlan has worked across several industries, such as IT, Hospitality, the Sales Industry, and in the Disability Support Services sector. Lachlan found that exposure to the above industries fuelled his ambitions for legal work: inspiring him to partake in voluntary work as a Paralegal while completing a Bachelor of Laws degree. With a passion for Contract and Industrial Relations law, Lachlan recognises that the cryptocurrency industry is a rapidly expanding sector, with limitless potential, and considers it to be redefining how we look at finance, and the legal system on a daily basis.
Missy has enjoyed many years working in the Fin-Tech industry, she is creative and has the adaptability to solve problems in her role when dealing with various clients and projects.  A marketing expert with extensive experience, she offers an enviable track record of marketing cases for various clients and sectors, in Web3.0, Blockchain and the Property industry. Missy is keen on researching various ways of investments and can provide in-depth knowledge to clients.
Jaime, with over 30 years' experience as a successful business entrepreneur Jaime has a proven ability to delegate, inspire and lead while looking at the bigger picture to create and deliver strategies that achieve business goals and create real value to society.
Jaime has a diverse range of experience in industries ranging from IT and telecommunications, hospitality and agriculture to Green Tech. In total Jaime has founded over 16 start-up ventures, which have operated on 3 continents and 8 countries with a strong focus on SE Asia.
Brett is overseeing Operations and Training for PIPezi.  He has more than 20 years of experience in areas such as software integration, providing services supporting integrated business management, training and compliance. Brett has helped establish a number of RTOs (Registered Training Organisations) successfully in Australia.  Over the last 4 years Brett has been hands on involved in the development and deployment of cryptocurrency exchange in Australia and has a great appreciation for the continuous development and monitoring of compliance processes and business improvement systems to ensure PIPezi clients get the best services possible.
A Co-Founder of the Piptle Group, Paul is an accountant by qualification with a strong consulting history in capital raising. Paul's community fundraising approach made him one of the world's foremost authorities on equity-based crowdfunding, investor aggregation and trust-based systems. Paul was the CEO of the Australian Small-Scale Offering Board (ASSOB) for 8 years, raising over $300 million. Paul has assisted with over 200 capital raises.  He has helped a number of properties focused businesses start tokenisation of their assets, of which he has a real passion for this.  As such Paul is focusing on helping PIPezi to launch eziStake, a tokenisation platform, and an exciting new investment fund for cryptos, tokenised assets and NFTs.
Become a Partner with us?
PIPezi is an integral part of the Piptle Wealth Management Group of Companies dedicated to championing an ecosystem for trading, learning & earning cryptocurrency. We are an Australian Fintech Exchange at the cutting edge of the new technologies of blockchain dynamics, powering token trading opportunities in cryptocurrency and NFT's to deliver an easy way to allow SME's and businesses to tokenise real world assets as diverse as Digital Land, Intellectual Property (IP), Art, and Collectibles to name a few.
We are looking for SMEs (Small to Medium Enterprises) and organisations to partner with PIPezi. This opportunity is open to a wide range of businesses including but not limited to Real Estate Agents, Artists and Art Galleries, Businesses and Merchants, IT and Virtual Reality, etc We offer a large variety of solutions specific to areas such as blockchain technology, artificial intelligence, virtual reality, and our new cryptocurrency exchange. We aim to serve all types of enterprises, from small start-ups to large corporations.
We are always looking to work and partner with other organisations that are focused on similar objectives who would like to list and sell products, who are prepared to accept cryptocurrency as a form of payment. You will receive publicity and marketing in the way of being a preferred partner on PIPezi.
If you are interested in exploring future partnering opportunities with us, please contact us at [email protected] or using this contact form.
Please signup using the form below and our team will reach you asap.
PIPezi is focused on making it easy for businesses to get involved with cryptocurrency by offering them the best range of products and services in the industry. Providing direct support, training and consultation.
The People Inspiring People to Trade Learn & Earn Co-operative (Piptlers Co-op) has been established with the social purpose to create an engaged community that upskills individuals through championing affordable access to education about blockchain, cryptocurrency, Decentralised Finance (DeFi), Non-Fungible Tokens (NFTs), smart contracts, tokenisation, metaverses, the internet of things (IOT), and other emerging technologies.  
The Piptlers Co-operative is committed to creating better financial wellbeing for members by also providing pathways for earning income. This income can be derived from building an affiliate network, from the selling of educational courses, from the sale of products through affiliated online cryptocurrency enabled marketplaces, from the creation, sale, and trading of Non-Fungible Tokens (NFTS), and from the trading of any tokenised digital assets.
The Co-operative also seeks to provide a supportive ecosystem to its members, to enable individuals and business owners to be able to position themselves to become involved in the growth of the tokenisation of both real-world assets and digital assets, including land in emerging metaverses, with a view to creating future earnings.
By fostering the adoption of emerging technologies, the Piptlers Co-op aims to build stronger, more financially resilient communities with innovative products and services that they support to be developed.  
In modern society, the acquisition of and use of digital assets is becoming increasingly common, including the creation of new decentralised finance initiatives funded by communities that are aligned on special projects. This is now expanding and diversifying at a very fast rate, where individuals group together to contribute capital in the way of cryptocurrency or other digital assets that can then be used to fund initiatives for lending, investment, purchasing buildings, purchasing artifacts, purchasing items of rarity, and more.  
The creation of these new types of organisations being established to do this is being achieved via a decentralised autonomous organisation structure called a DAO: where every member has a vote, and all things are governed by a set of codes and rules. 
A decentralised autonomous organisation (DAO), sometimes called a decentralised autonomous corporation (DAC), is an organisation represented by rules encoded as a computer program that is transparent, controlled by the organisation's members, and not influenced by a central government. A DAO's financial transaction record and program rules are maintained on a blockchain.
Unfortunately, a DAO does not have any legal facing entities or representation. Due to increasing issues with legal representation for the members of DAOs, and identification of funding contributors and responsible persons involved in decision making: including authorising expenditures – there is a significant need to find a present legal structure that can meet the compliance needs and transparency associated with running a DAO in the real world, and not just within the digital economy. Presently, the Distributing Co-operative business model is the closest, and most suited model for this purpose.
To support community initiatives and overcome these difficulties, Piptlers has been designed to act as a platform to help individuals and businesses expand and grow their interests in new emerging areas, such as blockchain, NFTs, cryptocurrency, and tokenisation (as part of a co-operative that is operated using the principles associated with that of a DAO: where every member is given the ability to vote on the co-operatives' primary activities and business dealings). 
The use of the Piptlers Co-op as an intermediary (as a cooperative), allows small businesses and individuals access to new potential markets that they previously may not have been able, or willing to access (due to no legal structure being established to represent the interest of its members). This is one of the primary reasons why the founders of the Piptlers Coop believe that a Co-operative is the most appropriate structure for the type of business that we envision.
In the Piptlers Coop some membership levels require a contribution of capital in the way of Co-operative Capital Units (CCUs).  Those members contributing capital through CCUs will share in the monetary surpluses posted by the Piptlers Coop.  Members contributing capital for CCUs will also receive an issue of a NFT token for each Co-operative Capital Unit. This NFT token may also be tied to project voting, special access privileges, digital land rights, or even a basket of digital assets that can potentially support members to trade with on any of the Piptlers Co-operatives' platforms.  
The Piptlers Co-op will allocate funding from contributed capital (CCUs) towards being used for creating further educational courses, to provide loans for community members, supporting the development of blockchain based technology applications that members can utilise, funding a cryptocurrency trading exchange, developing metaverses, securing digital lands, securing digital assets, participating in decentralised finance, and other emerging technology based initiatives – as voted on by our members.
At Pipezi we are working partners for the ClubVirtual NFT marketplace. 
Our Pipezi project management team will work with our sister company DARQTEC who are trained to work with businesses, brands, celebrities, promoters, entrepreneurs and charities in creating and bringing to life dedicated NFT collections which are then minted and can be listed for sale on ClubVirtual or other NFT Marketplaces like OpenSea. 
If you are looking into creating and launching your own NFTs then definitely contact us in this regard as we can help project manage everything to enable the creation, launch, marketing and sale of NFT collections.
Merchant Opportunity / APIs
Across a wide category of services, products, NFTs, we lead and Support you to launch and expand sales beyond the real world, into the infinite world of the Metaverse – where freight logistics and deliverables are a thing of the past. We are sustainable, conscious of energy consumption, and use 4th generation blockchain services with Web 3.00 applications.
Be Part of the PIPTLEit Revolution
Corner your success to capture you own space in our retail virtual mega mall and PiptleVerse. Metaverse sales are already in the billions, and we want you and your business in the driving seat of our PIPTLEit platform.
Clothing Stores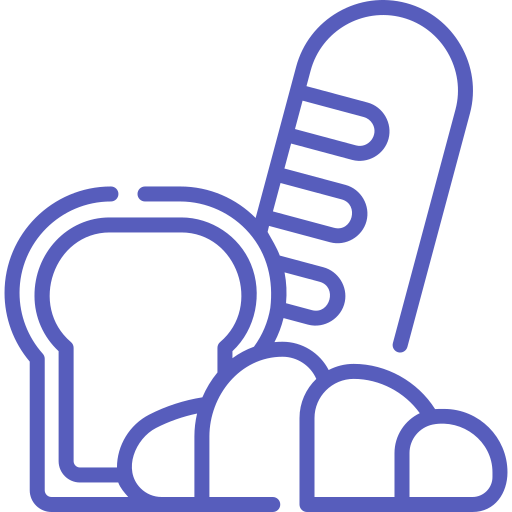 Bakery Shop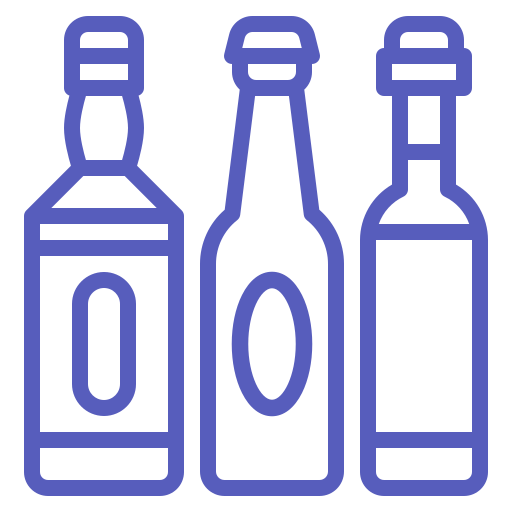 Wine, Beer, Liquor Store
Convenience Store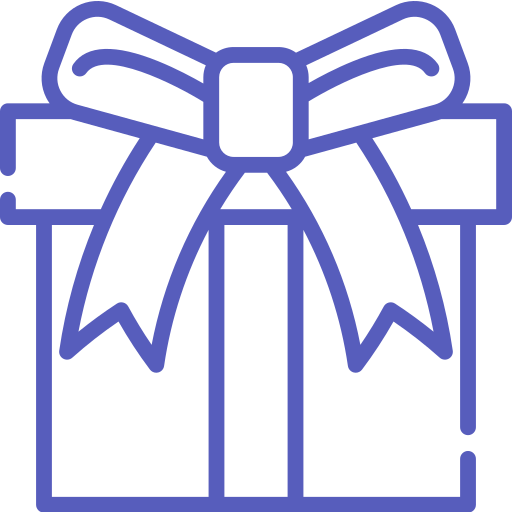 Gift Shop
Coffee Shop
Sandwich Shop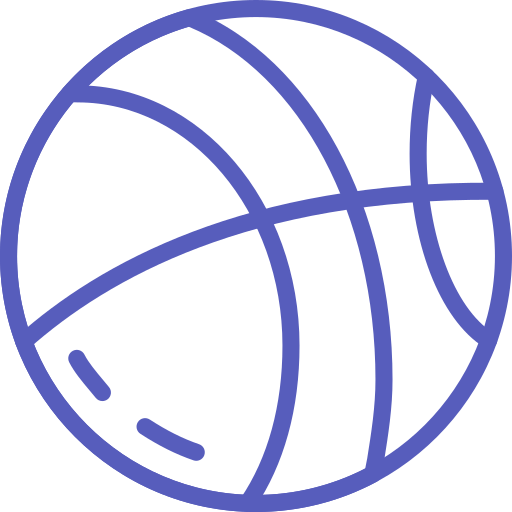 Concession Stand
SIGNATURE VERSATILITY AND FLEXIBILITY
Springboard your brand and marketing sales through the application of numerous retail verticals within our pay connect. Our sales interoperability is based on a superior payment system that is above all Versatile and UX friendly – for quick and fast confirmation of payments, running virtually on any Windows or Apple device, as both stationary and mobile POS devices. This gives your business the Flexibility and power to maximise sales and services that capture loyalty, with the power to grow relationships.
WE OFFER SPECIALIZED FEATURES FOR TEMPLATED AND EZI TO USE UPLOADING
PIPTLEit features banner advertising with a large matrix for coordinating UX design in style, colour, size, etc. Customisable, or standard label printing makes getting your products online easy, with a unified power to create auto-fills for the simple matching and unity of Product barcode scans. We also support modifiers and integrations to scale your business – making it simpler and easier on your cashiers, and front end staff to deliver custom screens, and display accurate and up-to-date information to your customers.
USEFUL SUITE OF BUSINESS MANAGEMENT TOOLS
Through the affiliation with our Ilapa Capital Partnership from mid-April 2022, we plan to deliver a strategic advantage to our merchants selling and offering approved digital products that may require expert legal compliance and or financial advice, through the comprehensive services of our AFSL licensee.
We offer an inspired ability for any remote merchants to be able to check sales in real-time, from anywhere in the world, and we even coordinate stock transfers! Our dashboard enables our merchants to empower their own 'ezi' management of inventory across a wide range of global locations.
Our accounting features begin from July 1, 2022, and will provide an engineered advantage for merchants to be able to enjoy the integration of a service that provides expert time and calendar management such as employee timekeeping.

Through our partnership, these benefits and expert features will give our Merchants a first and premium advantage and an informed way to eliminate some of the headaches common to running a business. We help you to worry less, and have the freedom to concentrate on the exciting relationship goals that makes your business unique and powerful!
The PIPTLEit Advantage is your key to navigate and pivot your business for success. Decide today to go beyond the ordinary, join with us to affirm you and your staffs ability to have the attitude and tools for your success.
Our directory on APIs for a vibrant, decentralised future!
Directory for APIs for a vibrant decentralised future
PIPTLEit's Merchant Directory allows consumers and merchants to create powerful, connected sales: with an incentivised protocol to access richer, and deeper data profiles. Designed for 'ezi' use in Web 3.00 Applications, Social Media, and the Web, we enable a new level of intuitive templates that work in two premium ways, for both Merchants, and Consumers.
These are some of the other Directory Services you can count on us to deliver

Recurring Paid Subscriptions

Easy Member Importing

Searchable Membership Directory
Ready-made Signup Pages

Protect Exclusive Content

Member Rating and Reviews

1-click Member Upgrades
PDF Downloads & eBooks

Post Classifieds ads and Jobs
Sell Banner Ad Spots

Capture & Sell Leads

Post Events, Articles & More
Past-Due Payments Alerts
Spam Sign up Protection

Admin Accounts for Staff
Zapier API & Webhooks

Free Lifetime Cloud Hosting
Unlimited Friendly Support